IVCA VenturePulse survey finds first quarter overall increase disguises negative impact of Covid-19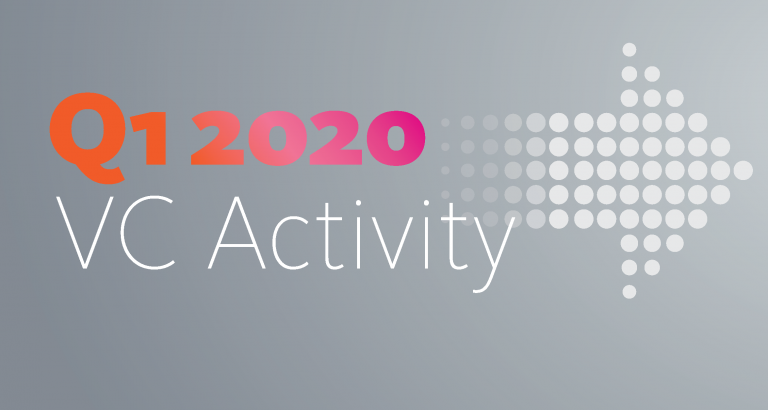 News Release 
IVCA VenturePulse survey finds first quarter overall increase disguises negative impact of Covid-19  
– Largest deal since 2018 drives 16% increase in VC funding to €228.9m  
– But fears that pandemic could "wipe out" a generation of Irish innovative start ups 
Dublin, Monday 4th May, 2020:  Venture capital funding to Irish technology firms increased by 16% to €228.9m in the first quarter of 2020 but the figures disguise a serious threat by Covid-19 to SME funding this year, according to the Irish Venture Capital Association VenturePulse survey published today in association with William Fry. 
"The overall figures were distorted by a €98m funding round by ALX Oncology early in the quarter which was the largest single deal since 2018," commented Neil McGowan, chairman, IVCA. "When you drill down into the results, there has been a   collapse of over 40% in funding in the under €5m range. This is all the more alarming as the impact of Covid-19 on funding did not fully arise until mid-quarter." 
The value of deals in the €1-€5m category fell by 44% from €68.8m in the first quarter of 2019 to €38m this year. The number of deals also fell from 30 to 18. Deals in the under €1m range fell by 39% from €13.8m to €8.4m with the number falling from 36 to 22. 
Mr McGowan said, "The Government is to be complimented on its rapid response to Covid-19 in terms of wage support. We fully appreciate that there are exceptional demands on Government resources which are finite. Our concern is that without additional capital support for early and later stage SMEs themselves, there may not be sufficient companies left standing for employees to return to." 
He added that the acceptance criteria of the recently announced €180m Sustaining Enterprise Fund which relates to firms employing 10 people or more and have a proven decline in revenues excluded pre revenue venture capital backed start-ups, while innovation criteria in the SBCI Covid-19 Scheme precludes many SMEs in more traditional sectors. 
"Many of the most promising innovative companies have limited or no revenues or profits in the early years and employ less than 10 people." 
Sarah-Jane Larkin, director general, IVCA, added, "There is a real danger that we will lose a generation of innovative Irish start-ups. Without further Government intervention, our fear is that Covid-19 will act like a hard frost which will wipe out the majority of Irish seed companies." 
She said that the Government should look at other schemes introduced in countries like France which has announced a wide ranging level of supports including the provision for pre revenue start-ups to borrow two years of payroll.  
In the first quarter 2020, deals in the €10-€30m category fell by 33% from €86.6m to €58.2m. compared to the same period last year. Deals in the €5-€10m range fell slightly by 5% from €27.6m to €26.1m.  
Ms Larkin added, "A recent sentiment survey of our members found that funding overall in 2020 to Irish SMEs could fall by up to 50% depending on the length of the crisis." 
She said that over the years the IVCA has urged a number of innovations designed to reduce Ireland's dependence on FDI and grow an indigenous knowledge based economy. These have included encouragement of pension fund investment; implementation of a "fund of funds" and a mechanism to enable multinationals to put something back into the local economy. 
"If there was ever a time for an initiative to mobilise additional private capital to Irish funds, this is it," she said. 
Ends 
Press queries to:  
Sarah-Jane Larkin, director general, IVCA, Email: sjlarkin@ivca.ie   
Mob: 087 320 9209 or 
Ronnie Simpson, Simpson Consulting, Email: ronnie@simpsonconsulting.ie        
Mob: 086 855 9410 
Note to editors – how the VenturePulse survey is compiled 
The Irish Venture Capital Association VenturePulse survey is recognised as the definitive source of fundraising activity in Ireland by the VC industry and by government and international bodies including the OECD.  
The data covers equity funds raised by Irish SMEs and other SMEs headquartered on the island of Ireland from a wide variety of investors.  
This research is the result of detailed information supplied internally by members of the Irish Venture Capital Association and from published information where IVCA members were not involved. 
About the Irish Venture Capital Association 
The Irish Venture Capital Association is the representative organisation for venture capital and private equity firms in Ireland. 
An independent DCU report released in January 2020 found that Irish venture capital and private equity firms have invested €5bn in Irish SMEs since 2003 and, through syndication, have attracted in a further €3bn in funding from international firms. 
This supported the state's investment through its agencies' Enterprise Ireland and the Irish Strategic Investment Fund and geared up investment through the Seed & Venture Capital Programme by almost 16 times. 
The study found that employment numbers in venture and private equity backed firms increased by an average of 27% per annum since 2016, compared to an overall increase in employment in the economy of 3.3% per annum over the same time period.