Venture capital funding into Irish tech firms increases by 34% to €309m in third quarter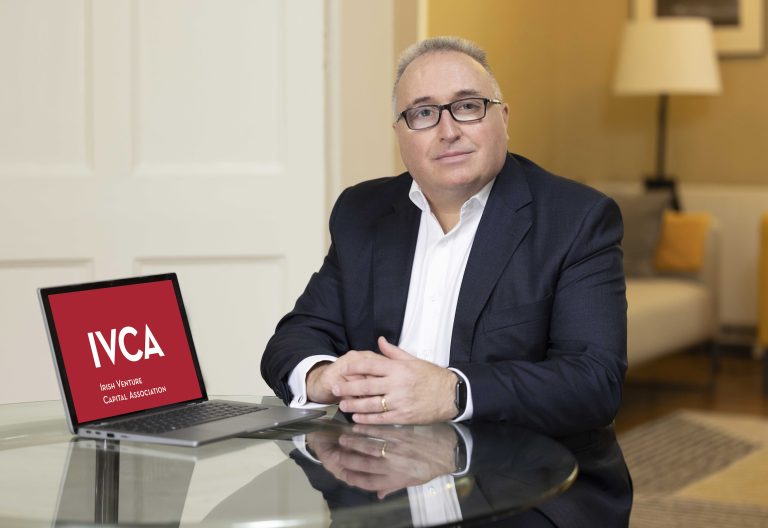 – IVCA VenturePulse survey shows year on year increase by a quarter
– Softness in deals under €10m but seed funding up 45%
– Results "compare favourably to Europe"
Dublin: Sunday, 27th November, 2022: Venture capital funding into Irish SMEs increased by 34% to €309m in the third quarter of 2022, compared to €230.6m in the same period last year, according to the Irish Venture Capital Association VenturePulse survey published today in association with William Fry.
Funding into Irish SMEs, mostly tech firms, for the nine months to end September 2022 reached just over €1 billion (€1,087m) up by a quarter (25%) from €871.8m on the same period last year.
"In view of continuing global uncertainty, this is an encouraging outcome for the indigenous technology sector and compares favourably to Europe where funding year on year for the third quarter fell by 35% and by 44% for the nine months1," commented Leo Hamill, chairperson, Irish Venture Capital Association.
"However, when you drill down into the data, it shows that the growth in the third quarter in Ireland was driven by two deals in the €30m plus category (Fonoa and Tines) and five deals in the €10-€30m range. Deals in categories under €10m fell, with the exception of seed funding."
Sarah-Jane Larkin, director general, Irish Venture Capital Association pointed to a decline in deals between €5-€10m which fell 54% from €72.2m to €33.5m, and deals under €1m which fell by 41% from €11.4 to €6.7m. "More tellingly perhaps, the number of deals in the latter category dropped sharply to six from twenty two in the same quarter last year. The softness in these two categories probably reflects uncertainty over the global economic outlook combined with the impact of the Russian war against Ukraine."
However, she said that the outlook remained encouraging for Irish based start-ups and companies looking to raise first round funding. "Seed funding, which represents early stage first round investments, increased by 45% in the third quarter to €44.8m, from €30.9m in the same quarter in 2021. Seed funding for the nine months rose by 13% to €92m on the same period last year."
She said this compared favourably to Europe where seed funding fell by 29% quarter over quarter, and 20% for the year to date compared to 2021.1
She said that this out performance compared to the rest of Europe was probably due to the number of Irish funds currently investing at seed stage in the Irish market including ACT, Delta, Elkstone, Furthr and Lightstone Ventures, amongst others. "This will be further backed up by the Government's €90m Irish innovation seed fund which is supported by the European Investment Fund."
Cybersecurity and fintech were the leading sectors in the third quarter, each raising 28% of total funding. These were followed by software (13%), life sciences (10%) and other (17%).
Ends 
1 Source: Crunchbase News https://news.crunchbase.com/quarterly-and-annual-reports/europe-startup-funding-q3-2022-monthly-recap/
Press queries to:  
Sarah-Jane Larkin, director general, IVCA, Email: sjlarkin@ivca.ie
Mob: 087 320 9209 or
Ronnie Simpson, Simpson Consulting, Email: ronnie@simpsonconsulting.ie
Mob: 086 855 9410
Note to editors – how the VenturePulse survey is compiled 
The Irish Venture Capital Association VenturePulse survey is recognised as the definitive source of fundraising activity in Ireland by the VC industry and by government and international bodies including the OECD.
The data covers equity funds raised by Irish SMEs and other SMEs headquartered on the island of Ireland from a wide variety of investors.
This research is the result of detailed information supplied internally by members of the Irish Venture Capital Association and from published information where IVCA members were not involved.
About the Irish Venture Capital Association 
The Irish Venture Capital Association is the representative organisation for venture capital and private equity firms in Ireland.
An independent DCU report released in January 2020 found that Irish venture capital and private equity firms have invested €5bn in Irish SMEs since 2003 and, through syndication, have attracted in a further €3bn in funding from international firms.
This supported the state's investment through its agencies' Enterprise Ireland and the Irish Strategic Investment Fund and geared up investment through the Seed & Venture Capital Programme by almost 16 times.
The study found that employment numbers in venture and private equity backed firms increased by an average of 27% per annum since 2016, compared to an overall increase in employment in the economy of 3.3% per annum over the same time period.